MAGNIFYING VIDEO VISOR
MAGNIFYING VIDEO AND SMALL CAMERA VIEWER/VISOR
Defeats sunlight permits fast action tracking everywhere!
ORDER OUR VIDEO VISOR (from B& H Photo or from our other website-SteadySnake)
CAMCORDER VIEWFINDER & SHADE with Magnification as needed
GET BACK YOUR LOST EYE LEVEL SHADED VIEWFINDER FOR YOUR IMPOSSIBLE-TO-SEE-IN-SUNLIGHT WING-TYPE FINDER
· Use for SUNLIGHT to be able to shade/ see what you are videotaping.
· Great for Sports, Soccer, kids at play, etc.
· MAGNIFYING lens for your eye, as an option which you can use or not use and folds up out of your way!
· 4X FLAT MAGNIFYER Flips up and locks out of the way when not needed.
· Folds FLAT for easy storage
· Fits in your shirt pocket for traveling, opens quickly, then when done, folds flat and pops back into your pocket.
· Stabilizes your camera and allows a balanced holding of your camera using two hands if desired.
· Only one piece to carry, open, use and fold away for transport and storage.
· One size fits virtually any the millions of Camcorders or Cameras with Screen sizes of 3.5 inches and smaller.
· Light Weight – only 1.6 Ounces in your pocket or on the camera.
· Made in America! Patent Pending.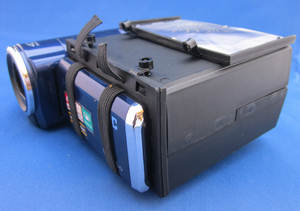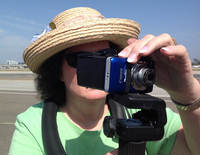 VIDEO VISOR FLYER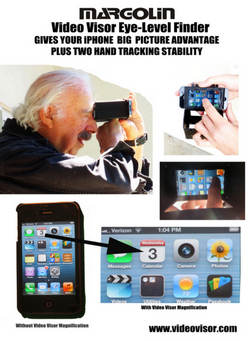 I'm George Margolin, former Technical Editor of Popular Photography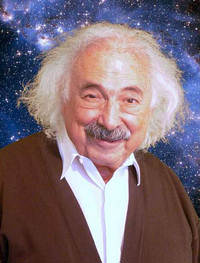 Magazine – professional Photographer/Photo-Journalist and Inventor. I'm Vice President of the Professional Inventors Alliance. And Yes – I do look like Albert Einstein, who was also an inventor and was born in Europe in 1879, the same year as my father. Perhaps a lucky coincidence.
I hold 26 U.S. patents in a broad range of technologies, for photography, motion pictures, medical devices and computers, including the world's first folding keyboards which now number in the millions. I've also been honored as "Inventor of the Week" by MIT. http://web.mit.edu/invent/iow/margolin.html
My new "Magnifying Video Visor" fulfills the needs of owners of virtually all those millions of Camcorders, using "Wing Type" external fold-out LCD viewfinders. ALL of them are useless in Sunlight, Bright Light or low levels of indoor light. They are virtually impossible to use for tracking fast-moving sports like, Soccer, Football, Basketball, auto racing, skiing or any other FAST moving sport. They are hard to hold, producing shaky videos. But our sun blocking "Magnifying Video Visor" with its attached 4X snap-in/out magnifier, makes two hand holding, tracking and composing a snap in any light.
IMPORTANT NEWS FOR SMALL POINT & SHOOT POCKET CAMERAS Mount our "Magnifying Video Visor" on one of the MILLIONS of pocket size "Point and shooters" to INSTANTLY CONVERT IT to an eye level viewfinder that works in full sunlight -- tracks action like cameras USED TO DO! Weighs just 1.6oz, folds flat to fit shirt pocket, nothing else does all this, is Patent Pending, also works on some cell phones and –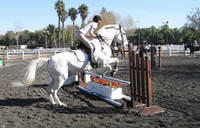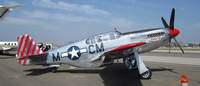 IT'S MADE IN AMERICA!!!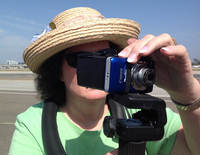 Two of Our Products:
Video Visor on small camera
SteadySnake (around the neck)
Margolin Development,LLC
949-645-5950 (M-F 8-5 PST)
More on George Margolin and Why he invented this Fabulous Video Visor
See us on MIT INVENTOR OF THE WEEK WEBSITE http://web.mit.edu/invent/iow/margolin.html